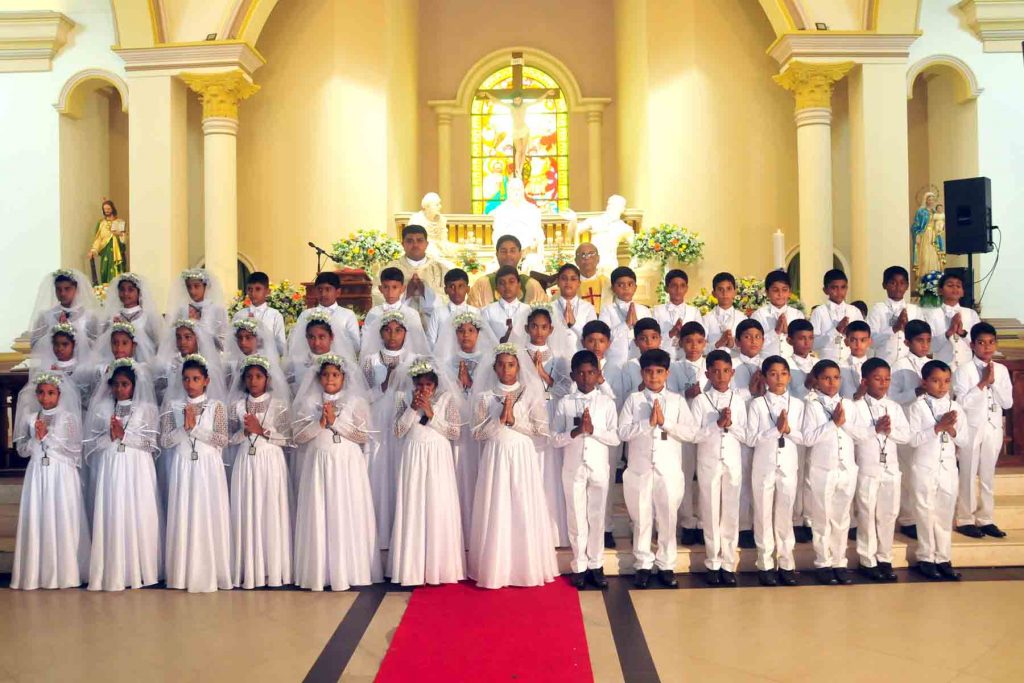 Little Nicholites of St. Nicholas' International College
Negombo were privileged to receive Lord Jesus Christ through the Sacrament of
First Holy Communion at a colourful Eucharistic Service at St. Jude's Church,
Daluwakotuwa from their Rector Rev. Fr. Anselm Shiran who was the Chief
Celebrant with Rev. Fr. Shanaka Mendis, Junior School Principal and St.
Nicholas' Spiritual Director Rev. Fr. Sunil Weragod adding their prayers and
blessings as co-celebrants. Solemnity of the occasion was amplified by the
manner that parents were attired to accompany their children to receive the
Holy Sacrament.